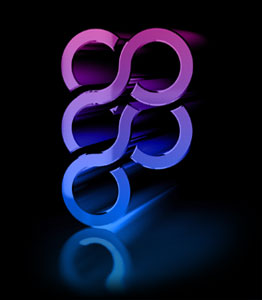 ForceFive Media is a full-service interactive agency that helps clients succeed by creating award-winning online and digital solutions. ForceFive Media's services begin with a digital strategy uniquely crafted to your needs and progress through to a complete solution. We offer expertise in a variety of disciplines including creative, web and interactive – from building sites to driving traffic to your site, and full interactive marketing support. ForceFive Media's team of entrepreneurial experts have helped small, medium, and some of the leading brands in North America create comprehensive and result-driven online marketing campaigns.
Our technology offerings, which range from e-commerce and content management systems to social networking platforms, allow companies to efficiently run their business in a manner that yields significant ROI and growth. We are headquartered in beautiful Ottawa, Ontario, and also have a US office in Cleveland, Ohio. Our clients cover a wide-range of industries and are located all over the world.
Company Background & Approach
Our team has made a commitment to not do business "as usual." ForceFive Media was created on the principle that our clients deserve high quality, holistic, interactive solutions – solutions that integrate with brand identity, solutions that take services from idea to final product, and solutions that marry creativity and technology seamlessly.
We'd had enough of technically brilliant but bland marketing. We'd had enough of websites that in no way reflected a company's true message. And we were tired of seeing marketing products that didn't fit into a business's larger marketing strategies. More importantly – our clients were sick of the same things. We're founded on a commitment to our customers that includes:
No sub-par work.
No outsourcing to overseas companies that can't be overseen carefully. No more hassles and frustration.
Customized projects.
Our staff gets to know each company so that we can offer content and design that suits the company – not a generic idea of the industry. Whatever the scope of each project we create a solution that is designed to meet your needs.
Complete solutions.
You don't need a brochure – or a website or web content. Your company needs the results that these things can deliver, if done right. That's why we provide turnkey solutions that take you from idea to completed project. Our professionals work to make sure that every project you hire us for leverages your existing resources – and delivers results.
Professional work.
Our writers don't design websites. Our programmers won't be in charge of your marketing. We assign the right professionals to each part of your project for the very highest quality results. We have a carefully selected staff of professional designers, writers, developers, project managers, and marketers who are constantly continuing their education. This ensures that you get the best results by having the right team on board.
No more piece-meal work
A creative but badly-designed website won't get results – any more than an uninspiring technically perfect site will. That's why we have in-house creative types and tech geeks who work together to create projects that are both functional and exciting.
Relevant Industry Experience and Know How
Our team of experts takes care of every aspect of your project, from start to finish. And they work in Ottawa, so that you can always conveniently contact someone on your team to discuss your ideas and company. We have hand-picked our experts so that we can offer you a staff made up of the brightest, most dedicated professionals.